3rd October 2015
Lifestyle
Love This Post!
Borobudur | A Magical Place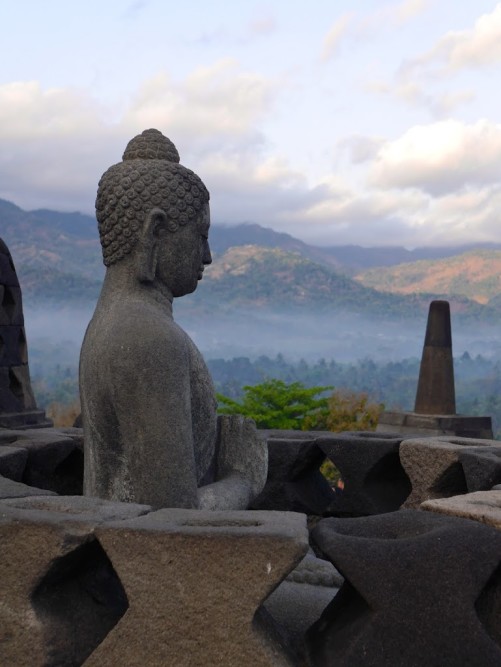 Borobudur is the world's largest Buddhist Temple, located in Central Java. If you've been following my Instagram, you'll know that I've recently returned from travelling around Indonesia including Lombok, Bali and Java. Java was our last stop in Indonesia, and we were lucky enough to stay in a small village called Borobudur, which is surrounded by rice paddies but most importantly home to one of the most magical places I have been; Borobudur Temple.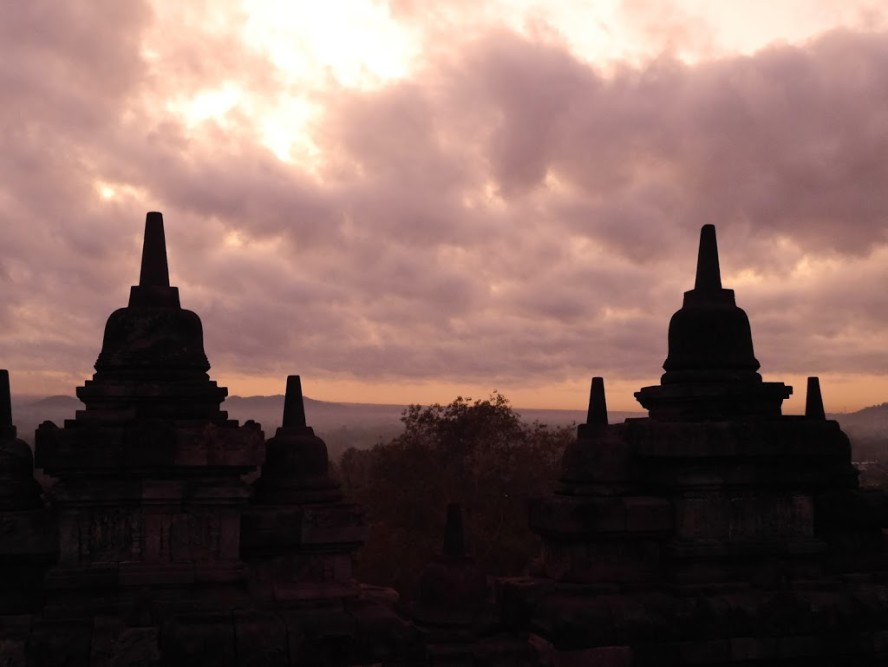 We were told the best time to visit is at sunrise, so we woke up at around 4am and made our way. The temple, built in the 9th century, consists of nine platforms each decorated beautifully. We climbed the steep stairs up and as we reached the top platforms we noticed we were surrounded by stone domes that almost look like upside down bells. Eager to find a good spot for the sunrise, we carried on to the top to join the many other people.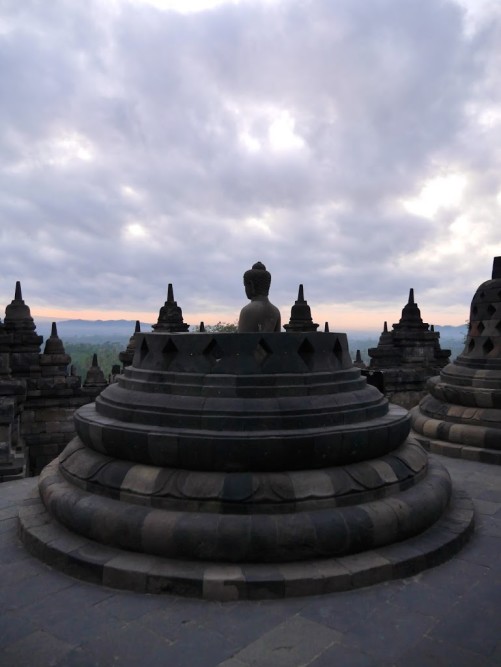 It was the most stunning view I have ever seen, made even better by the bright red sun peeping through the mountains and bringing life to the vast fields and palm tree forests below that were eerily submerged by fluffy clouds.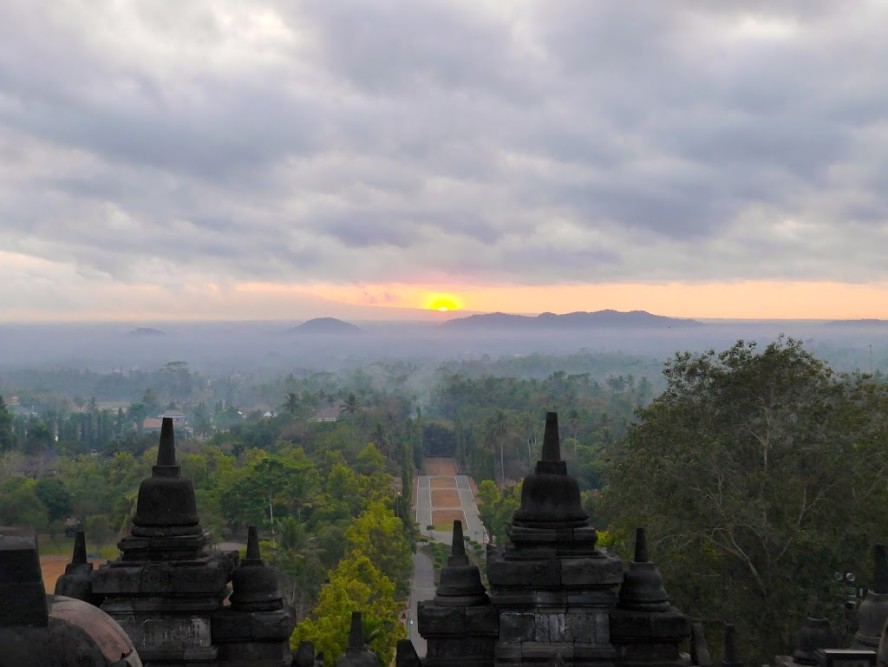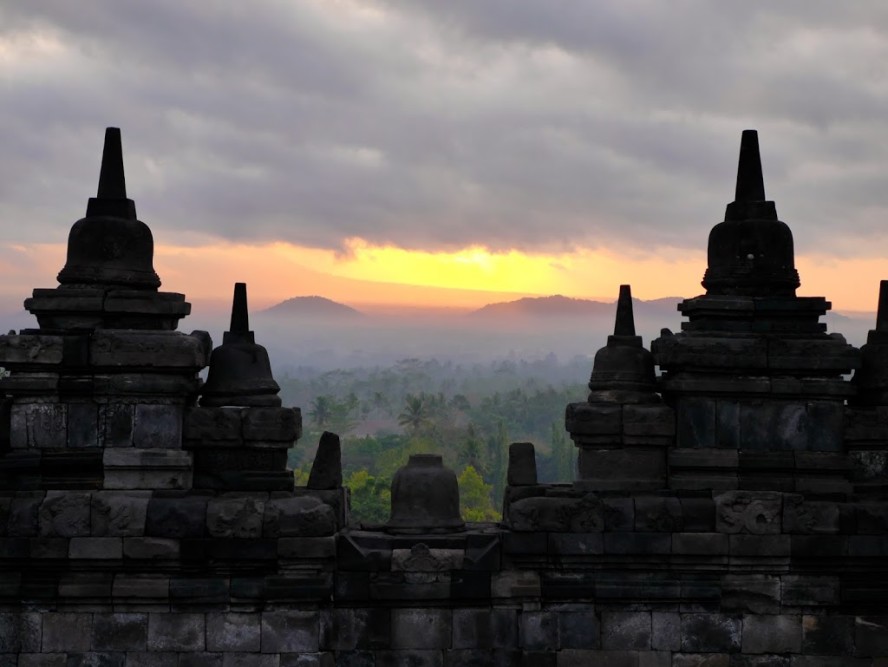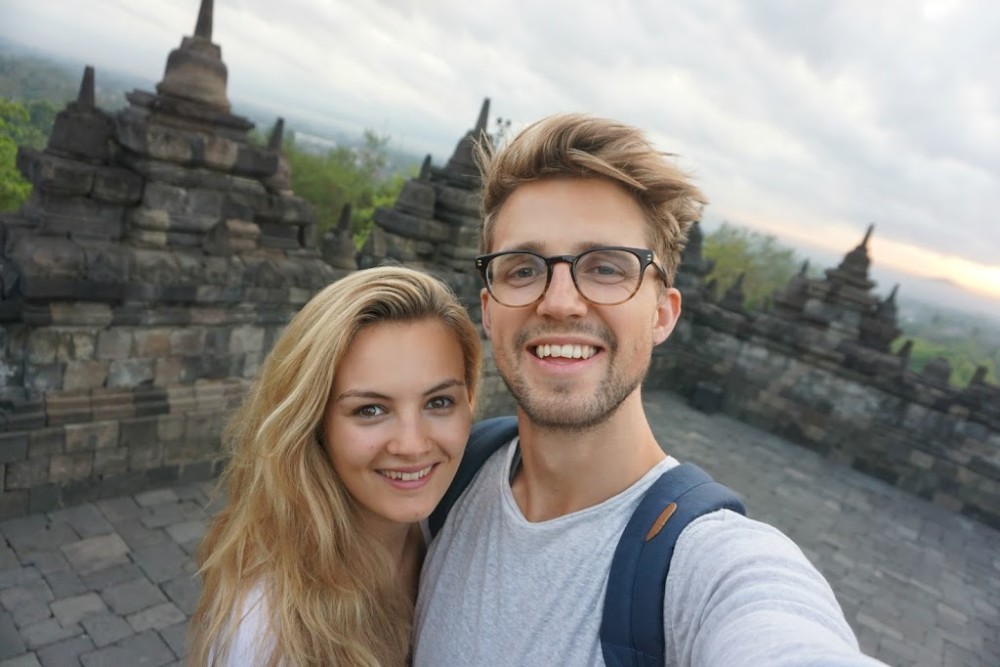 It wasn't until after the sun rose, that I realised inside each of those 'upside down bells' was a Buddha statue. We peered through the holes to see the details of the statues. It's unbelievable to think this temple was built in the 9th century! I felt deeply peaceful at Borobudur temple and felt a real connection. We continued to explore the lower platforms that have beautiful stone carvings on the walls that tell stories. Apparently Buddhist students walk around each platform at least twice to read the stories carved in the walls.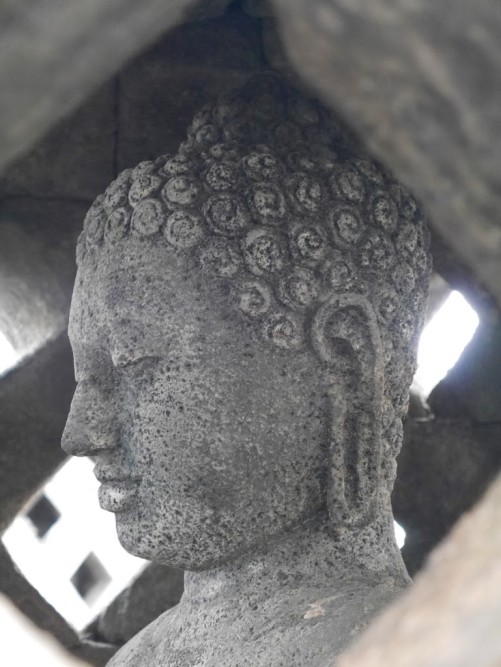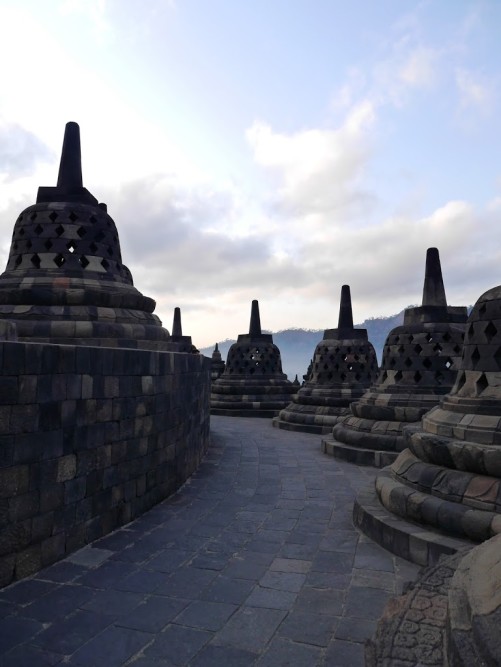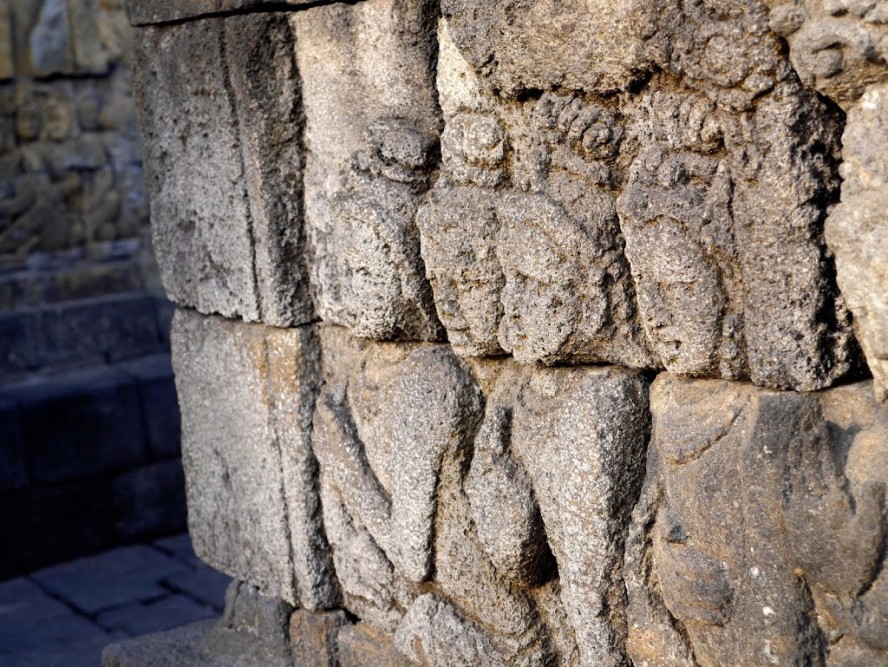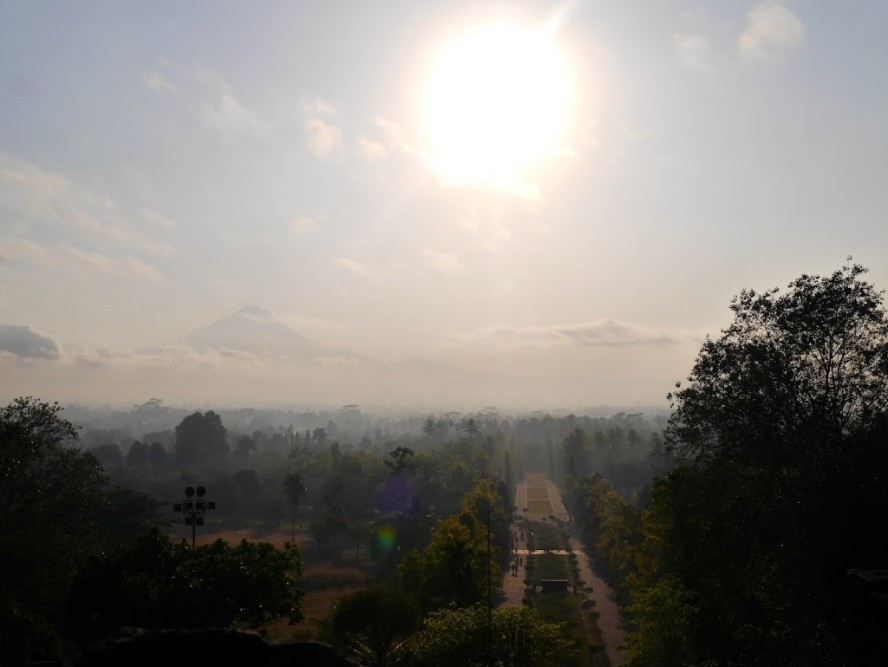 After a magical morning, we returned to our hotel where each room is provided with a small box of watercolour paints, a paintbrush and paper. I felt inspired to paint a Buddha statue from Borobudur Temple. You'd think from the amount of mess I made that I'd have created a masterpiece! Unfortunately it appears not…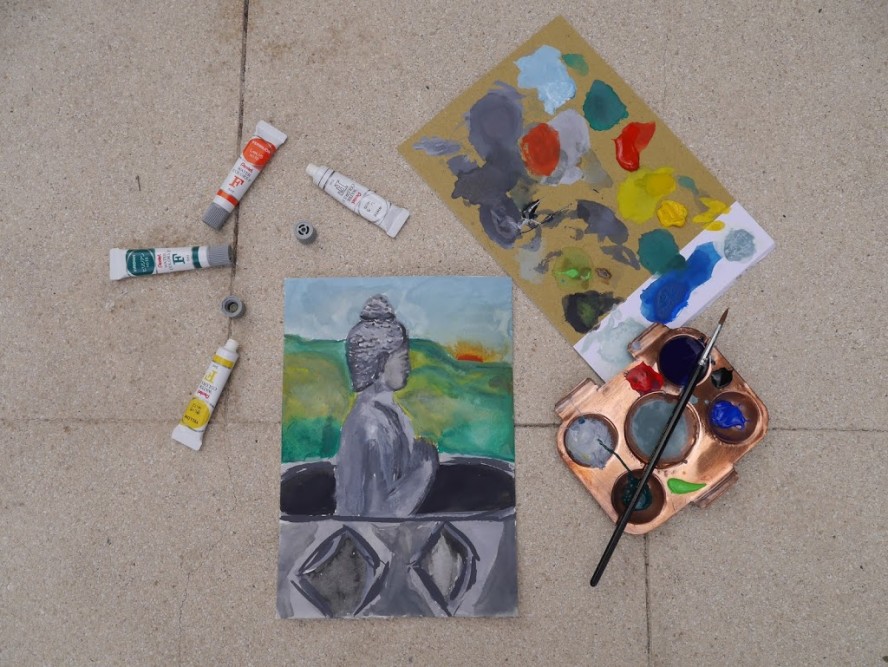 NS
Latest Posts
Creamy Vegan Pesto Pasta
It's World Vegan Day, so to celebrate I have created a creamy vegan pesto recipe to show just how simple and easy vegan cooking
01 November 2019
Living Consciously
This contains a paid for advertorial in collaboration with bareMinerals. In a personal effort to live more consciously, I wanted to provide you with the
14 November 2018