27th September 2015
Fashion
Love This Post!
Favourite Store | Brandy Melville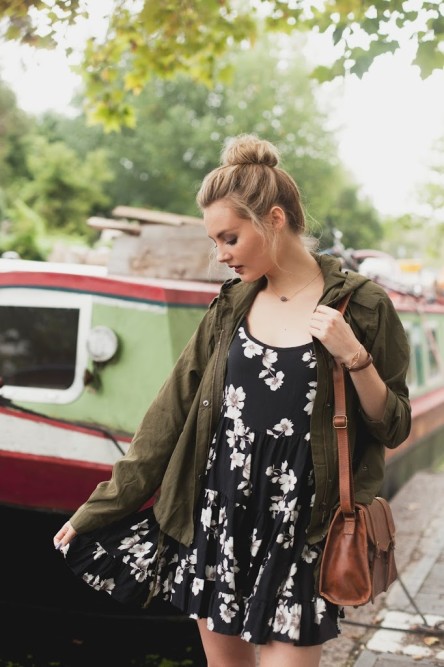 Recently I've been loving the shop, Brandy Melville. It's an American brand but has also branched out to London. I first discovered it in LA when I bought a few too many things meaning I had to sit on my suitcase to squeeze it all in to bring it home!
To fit in with my 'Favourite Stores' video series I have on my YouTube channel, I bought a whole outfit from the London shop on the Kings Road. The first thing I spotted was this black floral cami dress. It's very loose fitting with a 'one size fits all' rule that runs throughout the store. Although quite a summery piece, I think it goes really well with the military style jacket over the top to make it more appropriate for Autumn.
My new favourite obsession is the tan satchel. I've been on the hunt for a satchel for a while and this is by far the best one I've found. It's the perfect size and looks a little worn rather than looking brand new. To accessorise I added a stone necklace with a leather bracelet and simple gold band bracelet, which I layered on one wrist.
Unfortunately Brandy Melville don't sell shoes, so I couldn't put together a full 'head to toe' outfit but I did pair it with some of my favourite flat shoes from Kurt Geiger.
You can find alternatives to the outfit items in the bars below or find the exact dress here and the jacket here.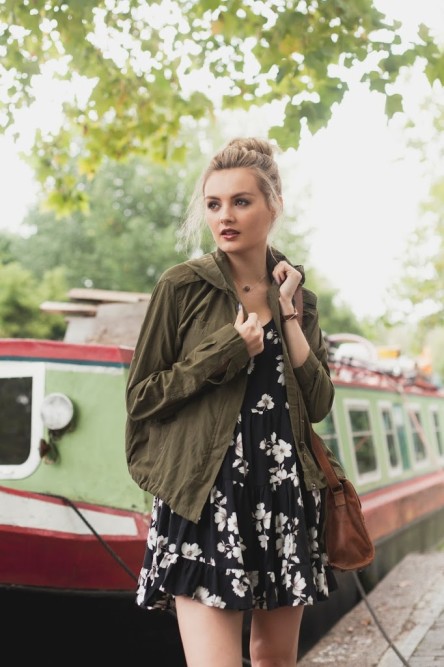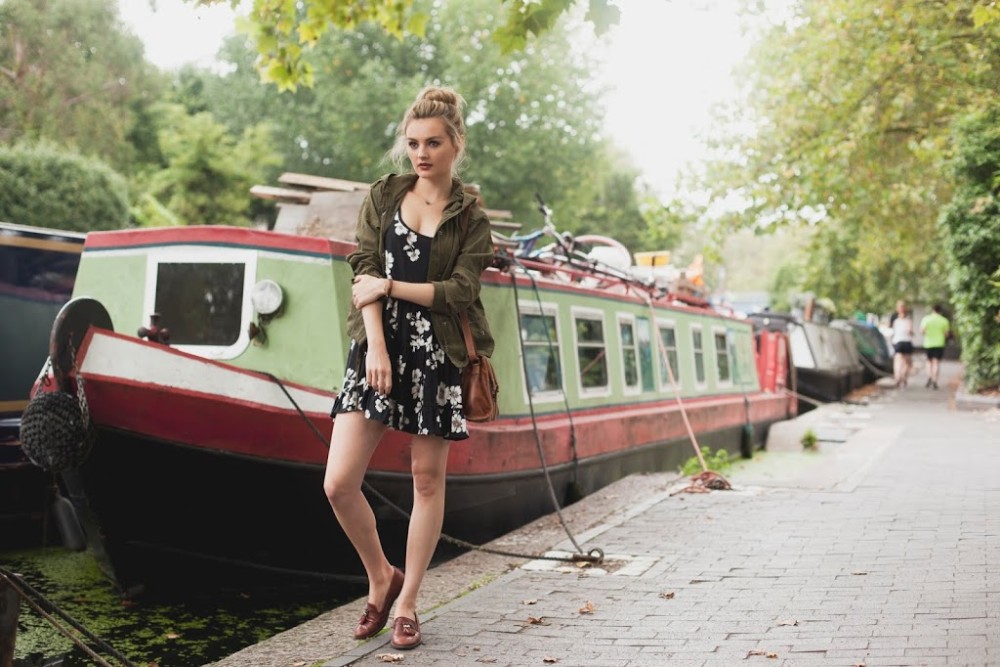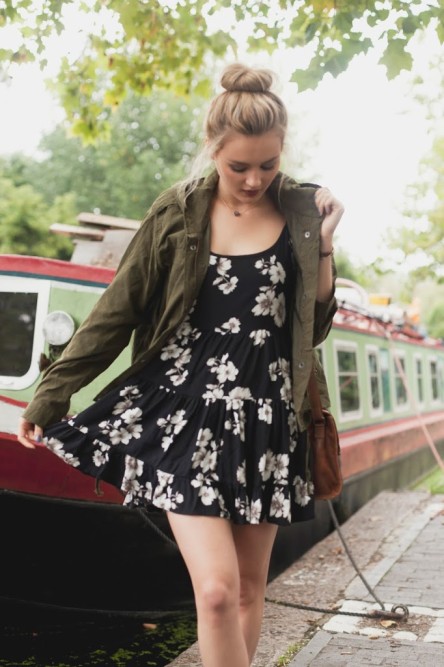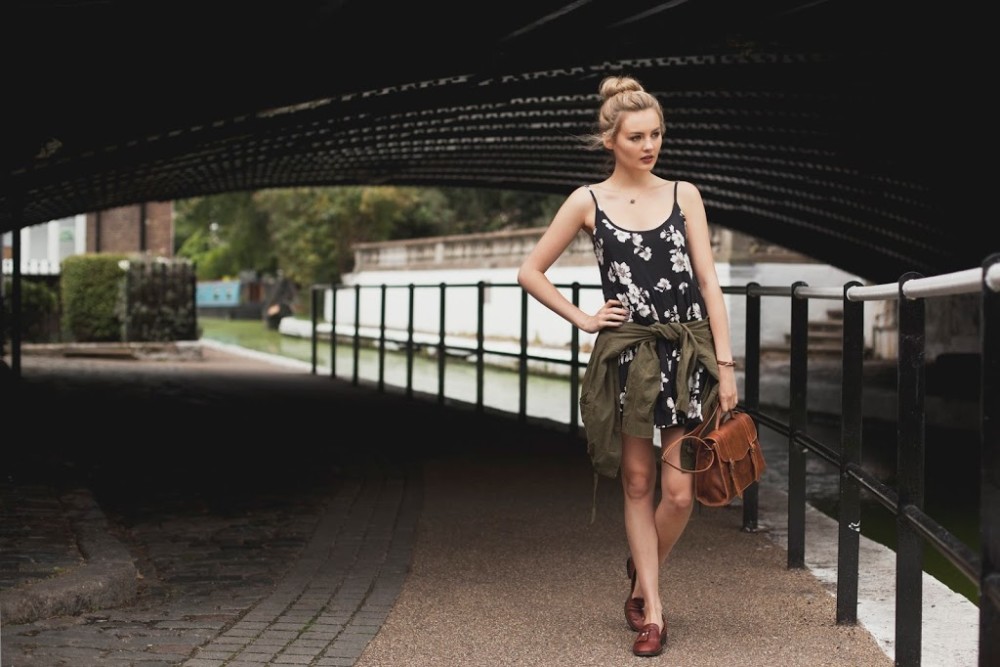 Photography Credits | Suzi Ovens | www.suziovens.com
NS
Latest Posts
Creamy Vegan Pesto Pasta
It's World Vegan Day, so to celebrate I have created a creamy vegan pesto recipe to show just how simple and easy vegan cooking
01 November 2019
Living Consciously
This contains a paid for advertorial in collaboration with bareMinerals. In a personal effort to live more consciously, I wanted to provide you with the
14 November 2018