23rd December 2015
Makeup
Love This Post!
A Few Of My Favourite Festive Things
Here are five of my favourite things that I have been using, wearing, and drinking for the month of December that have got me straight into the festive spirit.
1. Charlotte Tilbury Love Bite K.I.S.S.I.N.G. Lipstick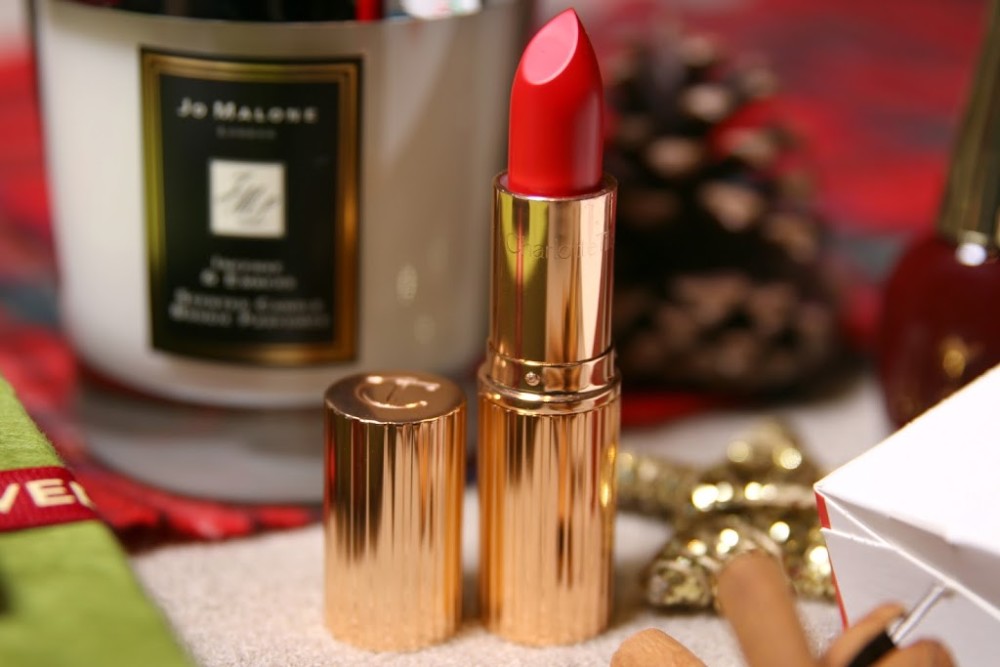 I have a fair amount of red lipsticks in my collection, but not all of them have been exactly what I've been after. Some are matte but feel far too dry, some stay on the lips for approximately 5 minutes without even lasting after a sip of water and some are simply not the right shade.
This Charlotte Tilbury red lipstick is a classic bright red, with a luxurious smooth formula that can be easily slicked on to the lips, leaving a clean and even coverage. If you're going to wear a red lip at least once this year, I can't think of a better time than Christmas.  (I receive a % of revenue from products featured here)
Charlotte Tilbury
K.I.S.S.I.N.G. Lipstick
– Love Bite –
£23
2. Jo Malone Incense & Embers Candle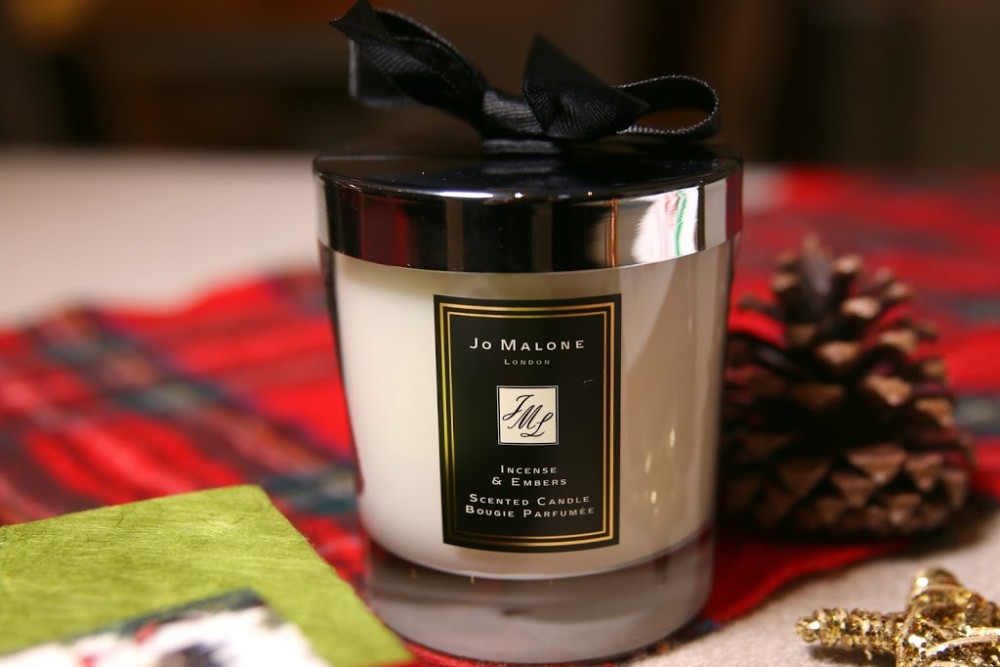 My home is rarely without a lit candle or two scattered around to create a warm, cosy feel. I try to keep them seasonal, and as far as Winter scents go my favourites are from Jo Malone.
One of my favourite things at Christmas time is to be sat by a wood burning fire, snuggled up in a thick blanket and sipping on a cup of tea. Unfortunately in London I'm not lucky enough to have a real wood burning fire, but this Incense and Embers scented candle is the next best thing. The deep smoky scent creates a nostalgic feeling of warm Winter nights in at my family home. The absolute epitome of Christmas, to me.
Jo Malone
Scented Candle
– Incense & Embers –
£42
3. PG Tips Capsules Raspberry & Apple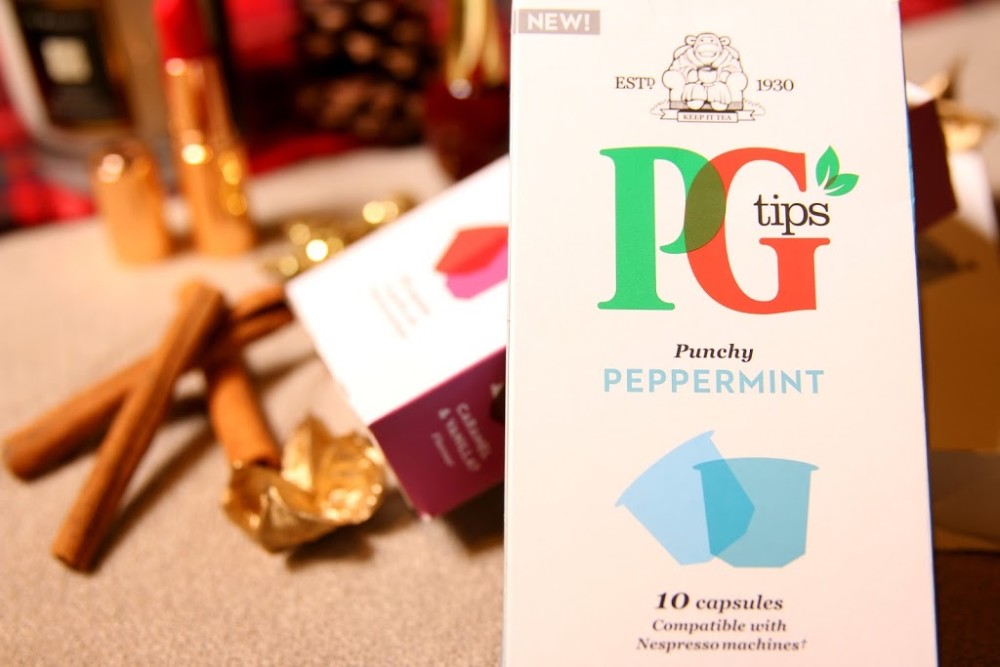 As mentioned above, one thing I love to do to unwind and truly get into the festive spirit is to sip on a warming cup of herbal tea while sat by the fire (and preferably watching Love Actually). PG tips have launched new tea capsules that can be used in your Nespresso machine, allowing you to quickly and easily make the perfect cuppa – no brewing necessary.
There are four different flavours to choose from; Raspberry and Apple, Peppermint, Green Tea, and Caramel and Vanilla. My current favourite is the fruit infusion of Raspberry and Apple, it's sweet yet refreshing and full of flavour. This time of year is always busy and hectic, so I've been finding it so much more convenient making tea using my Nespresso machine that's quick and easy to use.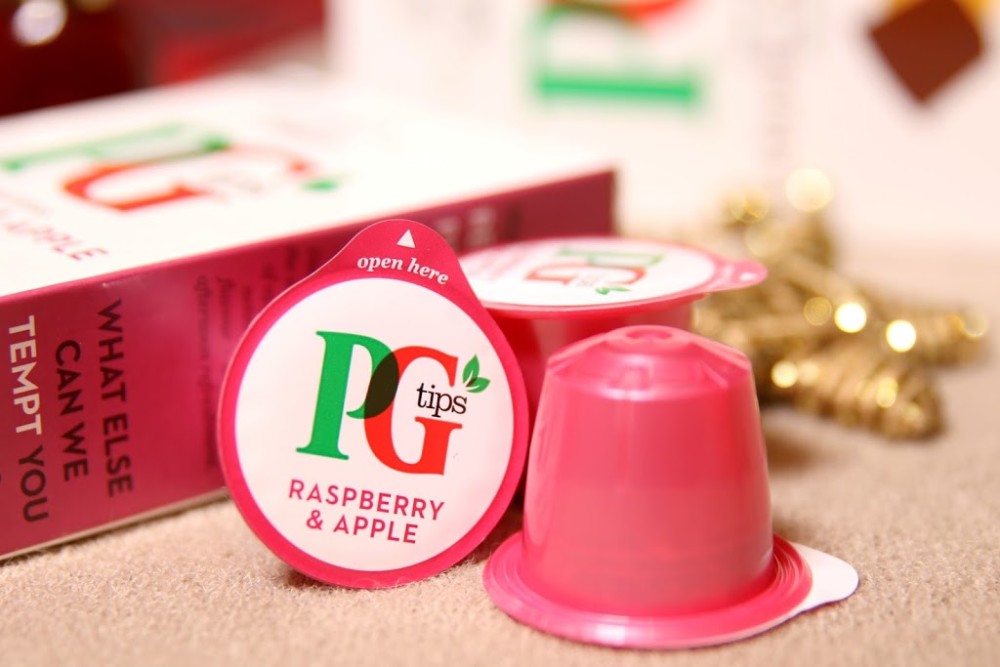 PG tips Capsules
– Raspberry & Apple –
– Peppermint –
– Green Tea –
– Caramel & Vanilla –
£2.79 (for 10 capsules)
4. Jacava Black Montrose Place Nail Polish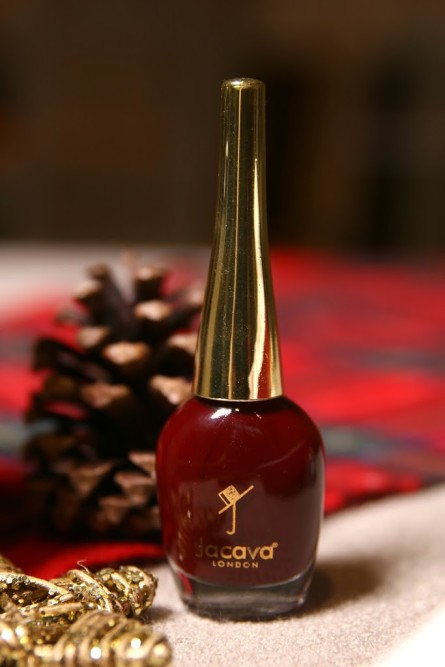 Of course I also needed to include in this post a festive red nail varnish. I have been wearing this deep red colour on my toes and fingers for most of Autumn and Winter this year. Last year for me was all about the sparkly nail polishes, but this year I've been obsessing over dark red shades.
I've found the Jacava nail polishes easy to apply and last a long time, which is always a must for me. The bottles are also pretty enough to keep on display in the bedroom or bathroom with their decadent gold tops.
Jacava
Nail Polish
– Montrose Place –
£15.50
5. Aveda Chakra Body Mist Set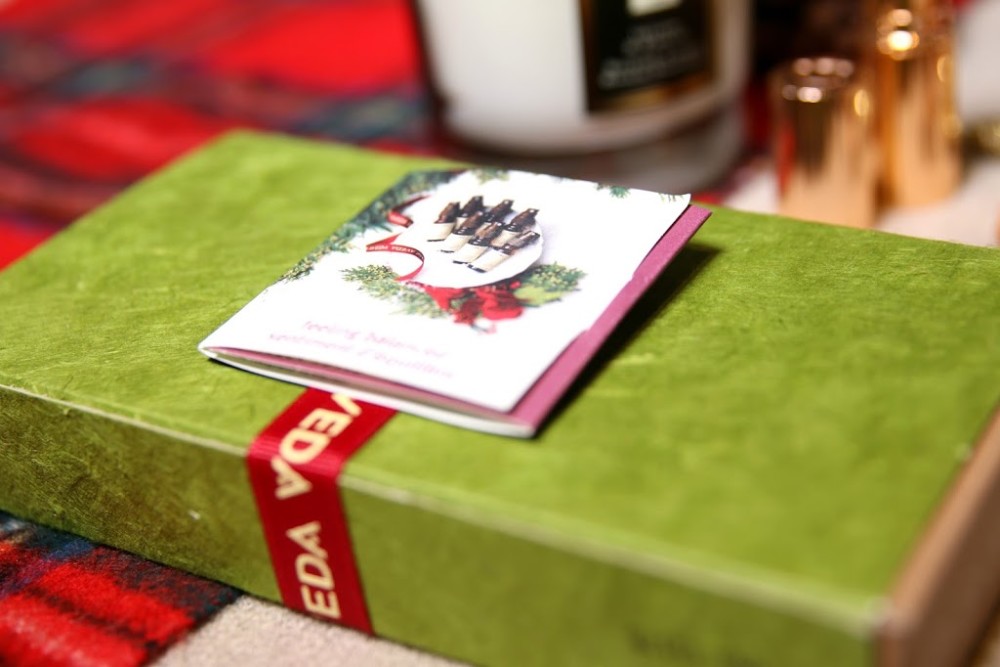 Aveda this year have created some beautiful gift sets made with handcrafted green paper that have been made by communities in Nepal. Aveda are buying the paper from these people living in poverty to help support them. This particular box is a set of all seven Chakra body mists, that are usually sold in separate 100ml bottles. Each Chakra bottle is an authentic Indian infusion of essential oils, all holding different properties to balance the body ranging from 'Sympathy, Empathy and Love' to 'Creativity, Self Expression and Communication'.
I have linked below each individual bottle so you can discover the varying purposes of each Chakra. I love using these throughout the day and I find it interesting how different my choice is of each bottle during different times and days.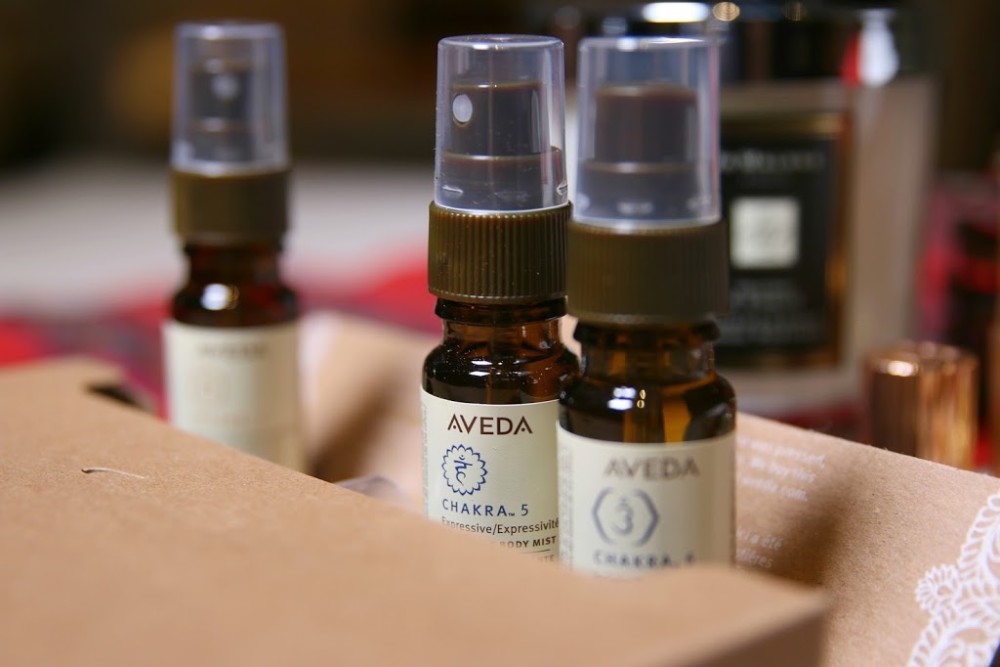 Aveda
Chakra Body Mist
– 1, 2, 3, 4, 5, 6 & 7 –
£30 each for 100ml
This post is sponsored by PG tips.
*I receive a % of revenue from links with an asterisk next to them.
NS
Latest Posts
Creamy Vegan Pesto Pasta
It's World Vegan Day, so to celebrate I have created a creamy vegan pesto recipe to show just how simple and easy vegan cooking
01 November 2019
Living Consciously
This contains a paid for advertorial in collaboration with bareMinerals. In a personal effort to live more consciously, I wanted to provide you with the
14 November 2018