My Home Pamper Routine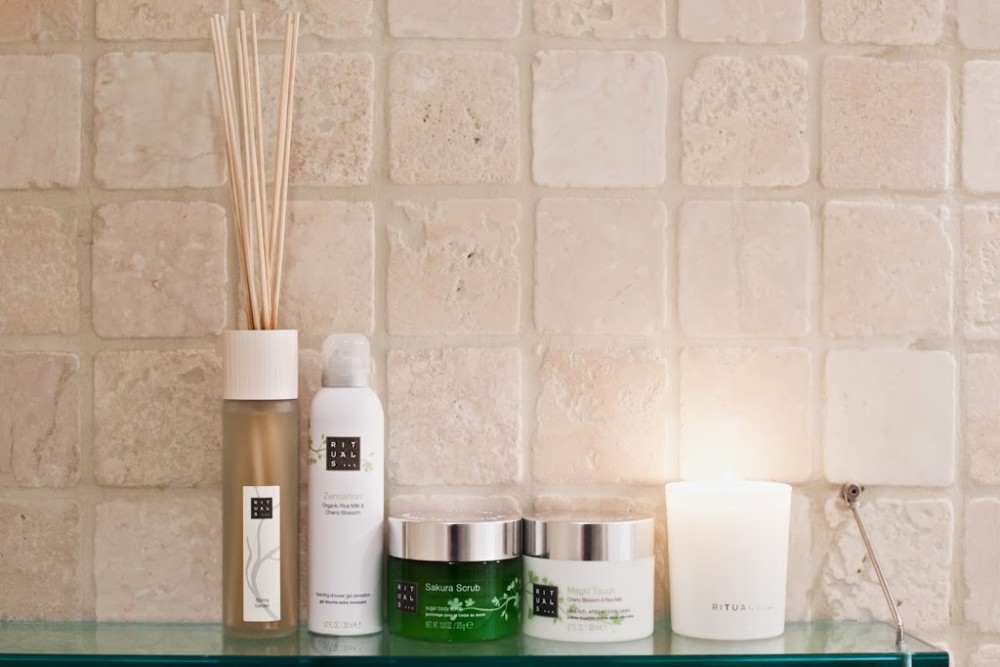 I often hear of people that spend a whole day at a spa to fully pamper themselves head-to-toe and do this on a monthly basis. I've always admired those people that go to such great lengths to treat their bodies, but I personally find it a little too time consuming, expensive and possibly not even that enjoyable.
That's why when it's time to treat myself, I prefer to do it in the comfort of my own home.
I've been using the (I receive a % of revenue from products featured here) Rituals Sakura range to create an at home spa to create that all important 'me-time'. Rituals make it easier for us to unwind and relax in our busy lives.
'Transforming everyday routines into more meaningful rituals'.
The Sakura collection is scented by Cherry Blossom, a light and fresh fragrance perfect for a spa session. Using products with a strong and potent fragrance makes it harder for me to concentrate on anything but the scent and can give me a headache – not exactly the best match for a relaxing Sunday morning! The cherry blossom from this collection helps me to unwind and clear my mind making me feel refreshed and relaxed.
Let me set the scene for you.
It's Sunday morning, and I've just woken up at around 9am without the usual sound of an alarm buzzing in my ear. The realisation hits me that it's my Sunday pamper day and I get that familiar Christmas morning excitement!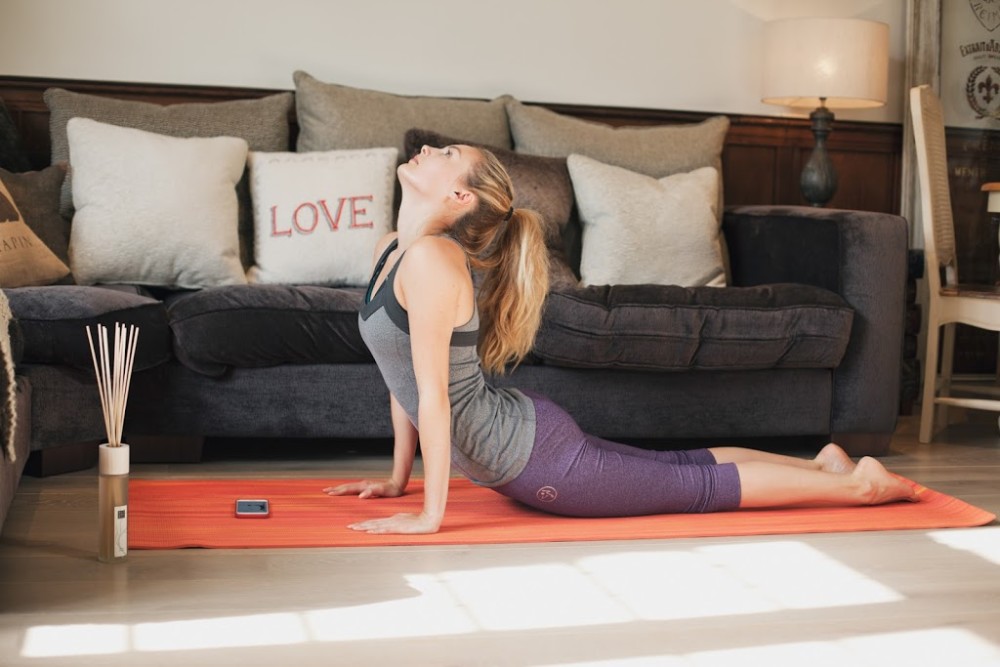 After spending my time making breakfast, I decide that the best way to begin my 'me-time' is to do 15 minutes of yoga. Rather than going to a class I use the app 'Yoga Studio' in my lounge. I put on my yoga clothes and roll out my yoga mat but before I start, I place the Rituals Spring Garden Fragrance Sticks out in front of me.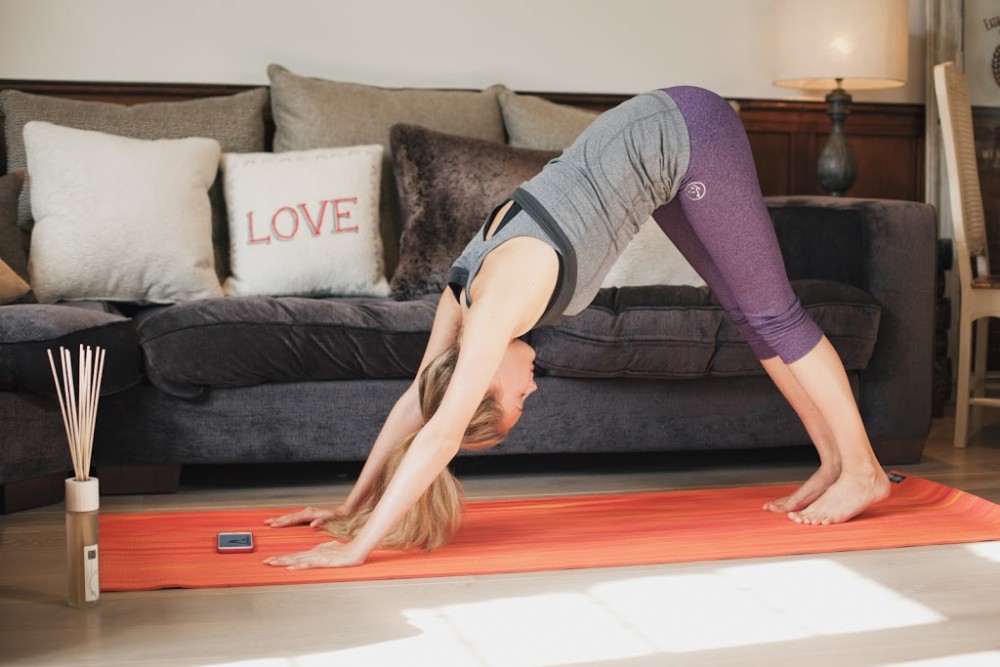 I find having the room smelling fresh and fragrant really helps me to relax. I prefer using these fragrance sticks to air fresheners because they generally last longer, are low maintenance and also fit in nicely with the decor of my home.
I'm no expert at yoga, but the class on the app is so easy to follow. I feel awake and well spirited but still relaxed.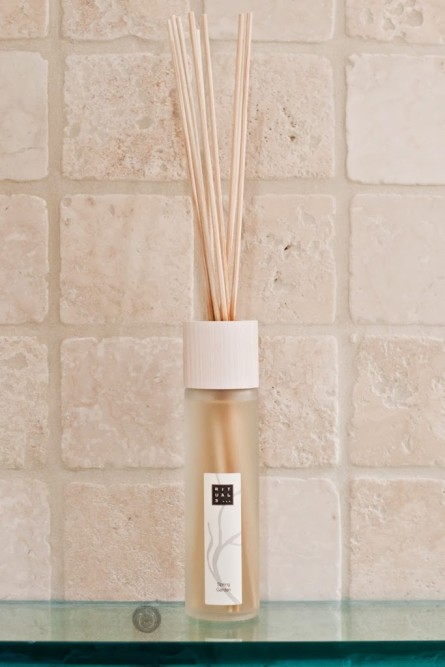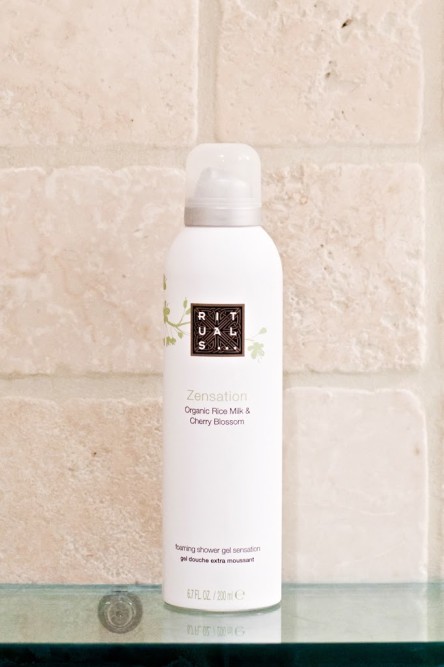 Once I have finished my short yoga class, I take a shower. Although showers are such a mundane, unexciting part of our everyday routines, I've found by adding a few luxury products that treat our bodies, it totally transforms the whole experience.
First of all I use the Zensation Shower Foam. I squeeze a small amount into my hand and watch as the gel turns into a large fluffy ball of foam. There's something quite fun about using the shower foam and I can get a bit carried away lathering my whole body up until I'm looking more yeti than human!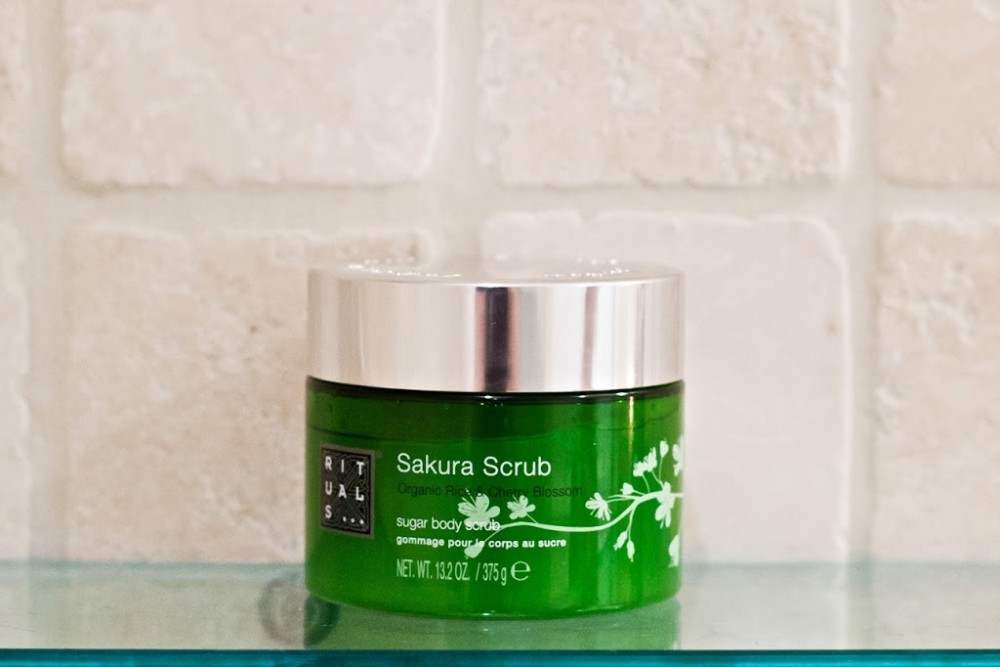 After washing the foam off, I then start to exfoliate using the Sakura Sugar Scrub, particularly focusing on my arms to get rid of those annoying little bumps that I get. My Sunday pamper session is the only time that I remember to exfoliate because during the week I'm usually in such a rush to get ready that I totally neglect to exfoliate.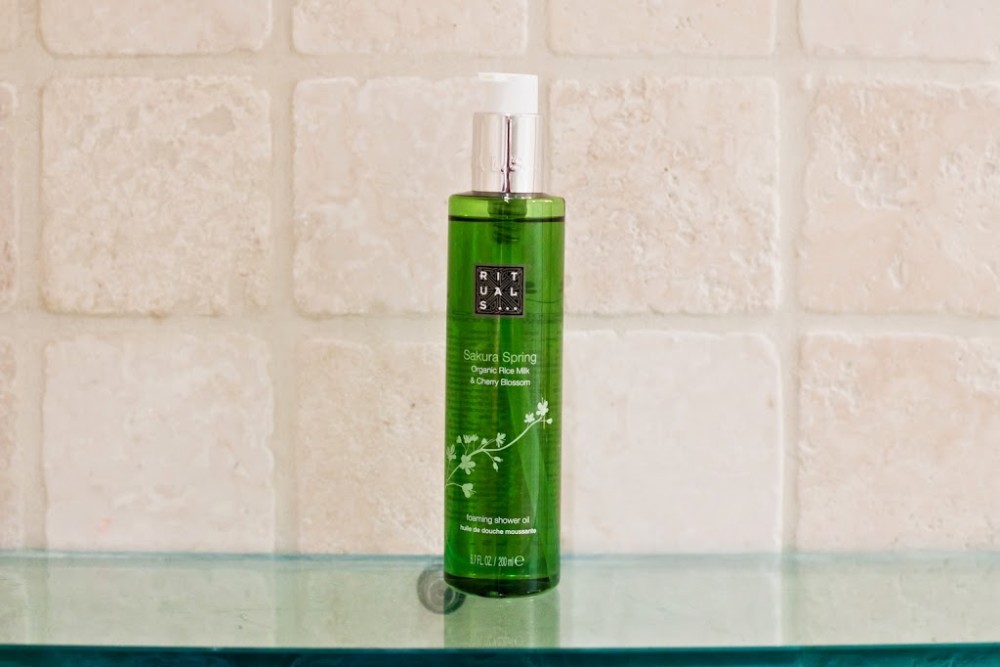 If I'm feeling like my body is in serious need of some TLC, I'll also use a small amount of the Sakura Spring Shower Oil to fully rehydrate my skin.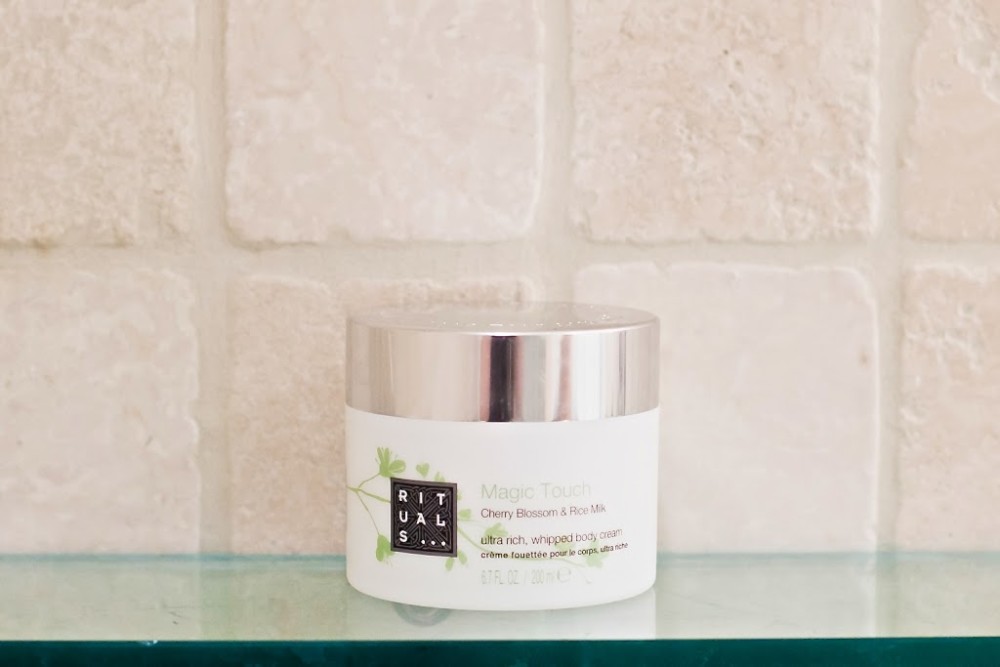 Once I've dried off, I smooth the rich and creamy Magic Touch Body Cream all over. This is a truly indulgent moisturiser that's silky smooth and sinks into the skin without leaving any greasy residue.
I now feel like a true pampered goddess! But the indulgences don't stop here… Let's get baking!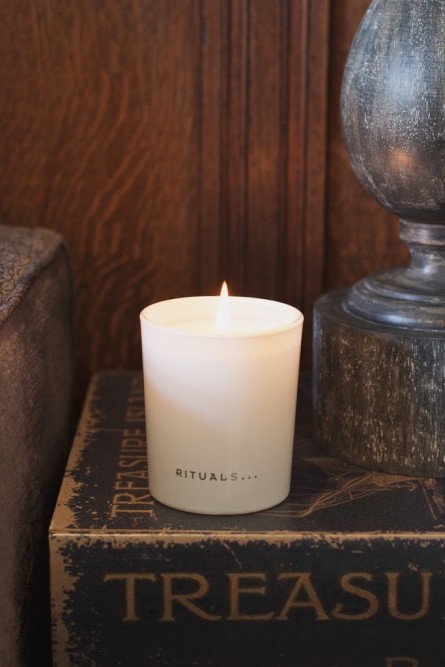 NS
Latest Posts
Creamy Vegan Pesto Pasta
It's World Vegan Day, so to celebrate I have created a creamy vegan pesto recipe to show just how simple and easy vegan cooking
01 November 2019
Living Consciously
This contains a paid for advertorial in collaboration with bareMinerals. In a personal effort to live more consciously, I wanted to provide you with the
14 November 2018